National & International News:


SC allows Centre to set up doctors com _More

Parliament Monsoon Session: Congress t _More

Soldiers injured before Independence e _More

3.4 magnitude earthquake hits Manipur' _More

SC commences hearing on question wheth _More

Odisha: No letup in water-logging in Cuttack despite CMC claims
CUTTACK: Even as the authorities of Cuttack Municipal Corporation (CMC) claim to have drained out stagnant water by engaging 230 d .....

. .
Odisha's Sundargarh district administration finally wakes up to address dengue menace
ROURKELA: A month after the advent of monsoon, Sundargarh district administration has finally woken up from its slumber to tackle .....

. .
Odisha kicks off community screening for 5 NCDs
BHUBANESWAR: In a boost to preventive healthcare, Odisha Government on Tuesday began the much-awaited community screening programm .....

. .
Poor Odisha couple marries off teenage daughter to man three times her age
CUTTACK: Pushed by abject poverty, a couple of Nayagarh married off its minor daughter to a man three times her age. The 16-year-o .....

. .
Autopsy finds asphyxiation behind Hemgir deaths in Odisha
HEMGIR (SUNDARGARH): Ruling out any foul play, the autopsy report revealed that the five members of a family, whose bodies were fo .....

. .
5 years on, eco-tourism project in Odisha's Manchabandha village delayed
BARIPADA: The eco-tourism project at Manchabandha village under Baripada forest division, aimed at conserving green canopy and wil .....

. .

.

Orissa Photo Tour
Temples
Historic places
Personalities
Celebrations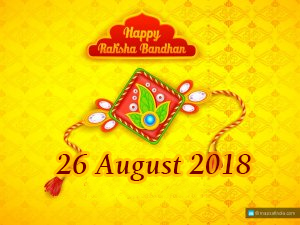 Lingaraj Temple Bhubaneswar, Odisha
.
Gifts And Wishes

.
Dear MRS SAILABALA PADHI,
'HAPPY BIRTHDAY TO THE BEST MUM EVER'.
: sabita panda.
MORE ..

Orissa Weather

| | | |
| --- | --- | --- |
| Cities(°C) | Max | Min |
| Bhubaneswar | 32°C | 27°C |
| Cuttack | 32°C | 26°C |
| Rourkela | 32°C | 25°C |
| Sambalpur | 31°C | 25°C |